Tried. Tested. Proven.
All John Bull boots are backed by our 30 Day Comfort Guarantee and our 6 Month Manufacturer's Warranty.
30 Day Comfort Guarantee
John Bull footwear is engineered for comfort. We're dedicated to keeping people protected, comfortable and safe.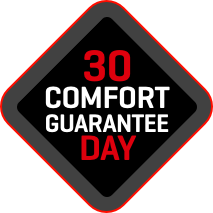 Try a pair of correctly fitted John Bull boots for up to 30 days, and if they aren't comfortable you can return them to our approved reseller from whom you purchased, provided you have the original receipt. Activating the guarantee will allow you to either a full refund or a boot exchange to an equivalent value.
6 Month Manufacturer's Warranty
We take great care in the manufacture of our products. If you believe the footwear you have purchased from one of our approved resellers contains a manufacturing fault, and you wish to make a claim under this warranty, you must return the footwear (at your own cost) to the place of purchase for assessment. You must also have your original receipt and make this claim within six months from the date of purchase.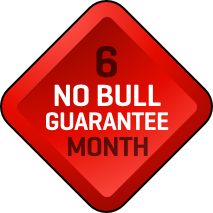 If, following such assessment, we determine that the footwear contains a manufacturing fault that renders it unsuitable for the purpose which it was originally purchased, we will replace or repair them at our expense.
The warranty is void if you have used the footwear in a way that has caused damage to them beyond normal wear and tear. This includes, without limitation, the exposure of the product to caustic materials that may cause the footwear (or parts thereof) to break down.
Applicable for New Zealand only.
Any benefits you receive under our 30 Day Comfort Guarantee and our 6 Month Manufacturer's Warranty are in addition to others rights and remedies that you may have as a consumer under a law in relation to the footwear to which these warranties relate.