— Revolutionary Comfort
Technology
John Bull's range of footwear is packed with tried, tested and proven comfort features—designed to keep you comfortable all day long.
Comf2bull

Our super cushioning Comf2bull PU footbed is washable, anti-bacterial and has an easy airflow system.

Comfoflex Gel

This soft gel is inserted in the heel of the boot to absorb the impact of every step. The gel has great elasticity or rebound characteristics and is recommended for heavier duty applications that require high resiliency.

Coolmax Lining

This lining is designed to keep you comfortable by transporting moisture away from your foot so it can evaporate quickly. This thermoregulatory effect helps your foot stay dry and comfortable all day.

CushionCore

Our revolutionary, world-first CushionCore comfort technology combines two compounds of PU injected into the midsole providing superior impact absorption at the heel while also providing rebound at the forefront as you step.
FIND YOUR PAIR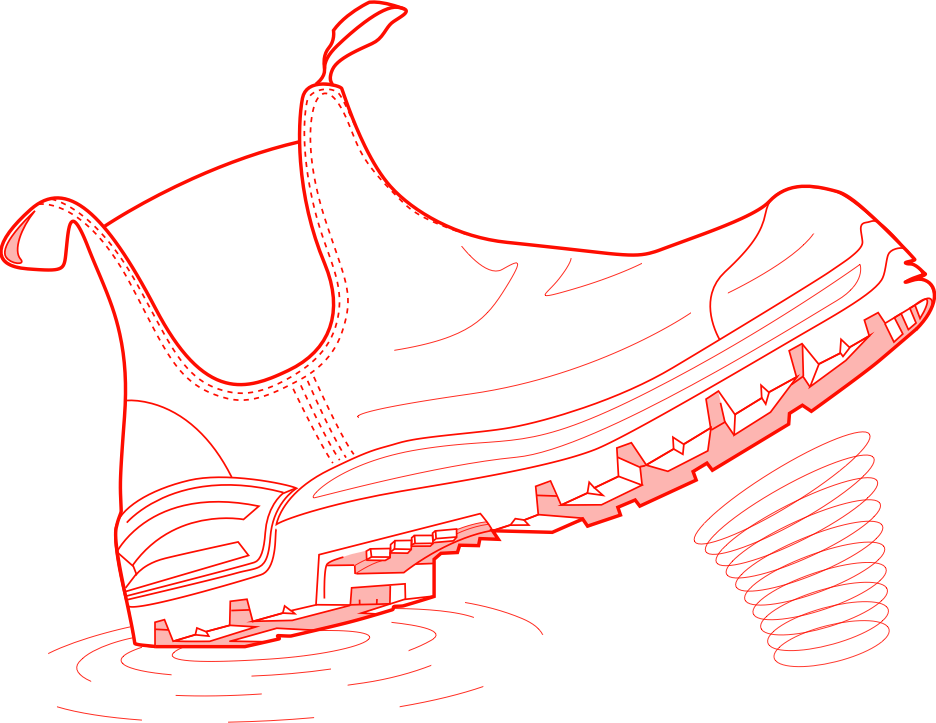 Our safety footwear has a protective toe cap for a very good reason—to provide adequate protection against injury. Steel provides maximum protection against impact, greater cut resistance, greater penetration resistance (from a nail gun, for example) and optimum protection against rolling forces (like a forklift running over your foot).
The story of New Zealand's iconic footwear brand began in 1934 when the Daisley bootmaking family created boots for the booming industrial and farming markets. Having learnt their trade at another shoe factory in Auckland, the Daisley brothers set up their own business and factory on Khyber Pass. They met the need for strong, safe boots – introducing steel toe caps and flexible moulded soles. The quality of the boots was recognised when the Daisleys won the contract to supply the New Zealand armed forces in World War 2. Today, John Bull is an iconic footwear brand known and loved by Kiwis who wear them. Our boots are comfortable, safe and tough.